The Newsletter of the Alpine Network of Protected Areas N°74 *Special Edition* - January 2020

Dear Friends and Colleagues,

We would like to ring in the new year by taking the time to reflect back on another year of challenging work as well as looking forward to what the year 2020 will bring. At the end of the 2019, we published our new, user-friendly website. This web page features our projects and fields of work, a variety of Alpine resources as well as the latest news concerning protected areas and the environment. Please take the time to browse our new homepage available here.

The new year looks promising as we will be working on three new Interreg Alpine Space Programme projects: HEALPS2, OpenSpaceAlps and LUIGI. Furthermore, we are also pleased to announce that the 6th edition of Youth at the Top will take place from July 16th-17th, 2020. Local event registration will open in March.

2020 will be an important year since we will be celebrating the 25th anniversary of ALPARC by focusing on the theme of climate change in the Alps. It is not by chance that the 25th edition of the Danilo Re Memorial in Kaprun and Mittersill offered a workshop on the impacts of climate change on rangers' daily work in the Alps. The event provided an opportunity to celebrate 25 years of cohesion and working together. Overall, 36 teams participated in the sports competition, the so-called Danilo Re Trophy, embracing a common Alpine culture, which constitutes the very foundation for effectively "connecting nature and people", the slogan for the year 2020.

Finally, we are happy to announce that we will be participating in the IUCN World Conservation Congress from June 11th- 19th, 2020 in Marseille (FR). We will be joining forces with the Swiss National Park for this exciting opportunity to represent the Alps on an international stage.

Wishing you a great 2020 and we hope you enjoy the newsletter!
NEWS
News from the ALPARC Network
News from the Protected Areas
On the 28th of October, Austria welcomed its second IUCN Ib Wilderness Area. Hohe Tauern Sulzbach valleys were recognised with this status thanks to their unmodified nature worthy of protection and untouched preservation. Here, the self-determination...

Read More
In the territory of the southern French Alps, in particular under the authority of "Pays du Grand Briançonnais", an organisation regrouping towns and villages in the region around Briançon and the managers of the Regional Nature Park of Queyras,...

Read More
News from the Alps
ALPARC took part to the "Reading Mountains Festival" in Berlin on December 11th, 2019. This international event, that takes in more than 100 places all around the Alps at the same time, made its way until the capitals of the signing countries of...

Read More
Please scroll down to find the winning photos!
Fotografare il Parco is an international photo contest, organized originally by Stelvio National Park (IT) in 2005 and later joined by three other National parks: Gran Paradiso (IT), Abruzzo Lazio...

Read More
International News
A spontaneous kick-off
On December 2nd, 2019, the Ministry of Environment of Chile - Carolina Schmidt - is launching the UN Climate Change Conference COP 25 in Madrid. Given that demonstrations in Chile's capital have not come...

Read More
The divide between public opinion and institutions
This year's COP was characterised by a huge gap between the public and the institutions. On the one hand, a young and motivated crowd demonstrated in the streets of the Spanish capital showing...

Read More
CALENDAR
Launch of the French Presidency of EUSALP « Together for a greener Alpine Region » 04/02/2020
Water Resources in the Alps: Adaptation to the challenges of Climate Change 18-19/02/2020
World Biodiversity Forum - Davos, Switzerland 23-28/02/2020
Workshop for Matchmaking and Conference on Climate Change Communication in the Alps 11-12/03/2020
5th European Ranger Congress 2020 11-16/05/2020
IUCN World Conservation Congress 11-19/06/2020
FOCUS ON
What's the Alpine School
?: Image Video in 5 Languages
Youth at the Top 2019: Official 'Teaser' Video
Youth at the Top 2019: 'Best of' Videos by Country
This newsletter has been produced and sent to you by ALPARC - The Alpine Network of Protected Areas.

Under the French Data Protection Act, you are entitled to view and correct any data that relates to you. If you do not want to receive this newsletter in future, please click on this link. For more information about this newsletter, please contact info@alparc.org

ALPARC - Alpine Network of Protected Areas
256, rue de la République
F-73000 Chambéry
Tél : +33(0)4 79 26 55 00
Fax : +33(0)4 79 26 55 01
www.alparc.org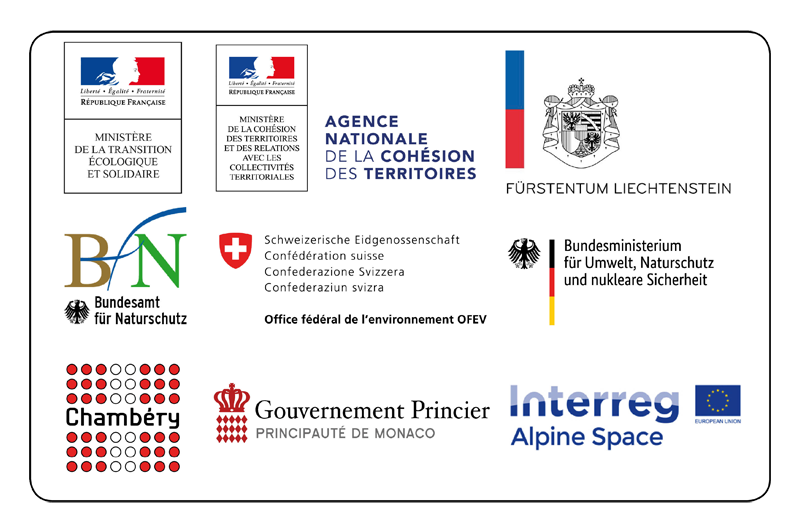 Our site uses cookies to personalise content, to provide social media features and to analyse traffic.