The Alps are home to a wide range of languages and cultures which in turn have produced many tales and legends. Some legends can be found in different guises throughout the Alps.
A whole plethora of mythical creatures and animals (the ibex Zlatorog in Slovenia, the dahu in the western Alps, the seven-headed wyvern in the Luberon, the Macun dragon in the Swiss National Park), together with witches and above all the Devil feature heavily in these tales (e.g. devil's bridge stories). But there are also references to God, giants such as Ortler, fairies, kings, princes and lowly shepherds!
The marvellous and the magical were often combined with the realities of mountain life as the inhabitants wove stories and legends around these imaginary beings.
Sagen Myths and legends from Switzerland, Austria, Liechtenstein, Slovenia, South Tyrol (Italy) and Germany
---
Resources linked to the article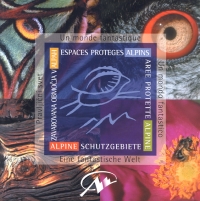 This publication is composed of 2 parts : the narrative part which presents the existing tales and legends in the protected areas and the informative part which gives details on different aspects of the area.
Year 2005
Language FR, DE, IT, SL
Number of pages 270
Tagged under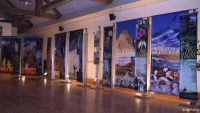 In History of Humanity, the mountains have always been a symbol between the here and hereafter, between the tangible and inexplicable. That's why we are getting closer to the summits with a very particular feeling, almost a religious one! Numerous legends about Gods, Heroes, Genesis and End of the World has climbed these mountains and still wander there nowadays. These stories are found in other mountainous regions of the Planet. The Alps have been and still are inhabited by men from different languages and cultures. This diversity is reflected in myths of the mountain. These one must remind us that the attacks of the men on the mountainous world can lead to a breaking a the natural balance. It is thanks to this idea that the Alpine Network of Protected Areas has decided to create an exhibition in the framework of The International Year of the Mountain, which started in 2002 with UNESCO and FAO. 34 alpine protected areas are represented in 16 modules to create this travelling exhibition. It is recounting the Myth of the Alps talking about the…