A Civic and Symbolic Experience
All over the Alps, people are disturbed by the lack of young people in the mountains, notably in summer. Omnipresent screens, hectic lifestyles, no more room to simply… go out. Yes, out, in the open air, in woods or beside a stream. Sit in a meadow, listen, smell, observe. And then walk, climb, up the slope and maybe reach the summit?
"Youth at the Top" it's an international project: a collective action organized simultaneously in the Alpine countries (Austria, France, Germany, Italy, Slovenia and Switzerland) and in the Carpathians which aims to create links between the different countries and symbolically go beyond administrative and language barriers by considering the Alps as a sole region. It is a collective project which allows young people to "share an experience", with the aim of making them aware of the value and importance of these mountain territories and developing (or rediscovering) a feeling of belonging there.

It is a project led by ALPARC, in partnership with Educ'Alpes for the French Alps with the financial support of the German Ministry for the environment and the Principality of Monaco. It mobilize groups of young people at a common annual date, in an active, civic process, with a symbolic and imaginative approach in order to share a physical, human, cultural and artistic collective experience in the mountains.


Youth at the Top is at the fifth edition

The fifth edition of Youth at the Top will take place on 11th and 12th July 2019 all over the Alps and the Carpathians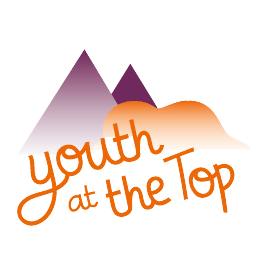 More about the event:
Homepage: www.youth-at-the-top.org
Facebook page:https://www.facebook.com/YATevent
---
Resources linked to the article