Project WeWild 2017-2018

Wildlife disturbance in winter: developing a joint communication strategy
During our international workshop Wildlife and winter sport activities in the Bauges regional nature park in March 2016, our members and other participants have expressed a strong wish to elaborate a common approach. In the frame of the project WeWild, ALPARC aims at developing – for the protected areas of the Alps – a joint communication strategy and awareness-raising tools in order to reduce the impact of winter sport practitioners on wildlife in the Alps.
A teamwork project
WeWild will bring together experts from Alpine protected areas and interested partners in two workshops in 2017.
The first, on March 23 and 24 2017 in Vorarlberg/AT, aims to share experiences in awareness-raising campaigns and to elaborate on the contents of the strategy and the common tools.
The second workshop, in November 2017 in the Italian Alps (to be confirmed), will serve to refine and validate the work.
Expected results
The awareness-raising tools will be available from January 2018 for ALPARC members, project partners and other stakeholders in the network. The project will use partnerships with the private sector, festivals and sporting events to disseminate the tools and to implement the communication strategy in the medium run. The final conference in November 2018 in Germany will bring further momentum to our initiative, presenting the results and gathering a large number of Alpine stakeholders around the topic.
Project details
Aim
Send out a joint awareness-raising message to winter outdoor practitioners in the Alps
Stakeholders
Protected areas, Alpine clubs, environmental NGOs, regional governments, outdoor companies
Duration
12/2016 - 11/2018
Contact

This email address is being protected from spambots. You need JavaScript enabled to view it.

This email address is being protected from spambots. You need JavaScript enabled to view it.
The project is financed by the Federal Agency for Nature Conservation (BfN, Germany) with funds of the Federal Ministry for the Environment, Nature Conservation, Building and Nuclear Safety (BMUB, Germany).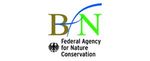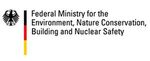 Wednesday, 15 November 2017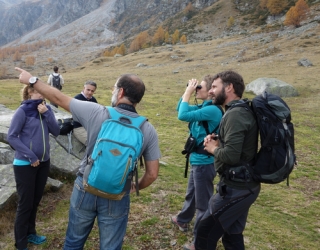 After a first workshop in Vorarlberg last March, ALPARC recently organised two further workshops in Les Ecrins National Park (France) and in the Nature parks of the Ossola valleys (Italy) in the frame of the WeWild project. The aim of the project and its growing working group is the development…
Project development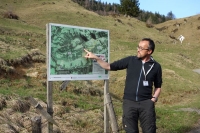 The first workshop of the project took place in Vorarlberg at the end of March 2017. To find out more about it, see this article.
It provided us with some original ideas for a joint communication strategy and allowed us to discuss the needs of individual protected areas and campaigning organisations. Based on these results, ALPARC has started working on a joint communication strategy that will also frame the creation of joint communication tools. The strategy's aim is to raise awareness of outdoor recreationists in the Alps using international cooperation, exchange and communication. Based on a positive, non-regulatory attitude, its aim is to gain momentum, increase visibility of existing campaigns and contribute to eco-friendly behaviour in snow and outdoor sports. For more information, see also our recent newsletter article here.
ALPARC will organise a second WeWild workshop in November in the Aree protette dell'Ossola, Italy. It will focus on presenting the strategy and its tools, and plan the communication actions across the different Alpine countries.